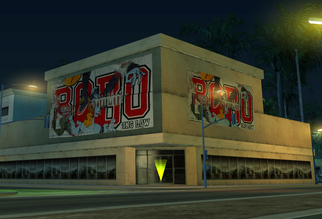 The driving school is located in the south-west of
Los Santos near the
car shop
. The driving school is needed to enter/drive a car.

The School
In the driving school you need to do 3 tests.
1.Test Multiple choice questions
In the first test you simply need to make your mark at the rights answers.
2.Test Driving in small areas
In this test you need to perform a small hazard course with your car.
3.Test Long Trip
In the last test you need to drive through various waypoints in San Fierro.
You may not demage the car before you reached the last waypoint at the driving school.
After you completed the tests you can fill in your drivers license. With the license you are be able to enter/drive all cars in the server.