Description
Server IP:

88.198.11.8:22011

Server Name:

Roleplay Server II chaosroleplay.tk

Capacity:

1024 Players
The new full RP gamemode is released.

After a time running the new shit we finelly go back to our succesful Semi-RolePlay Gamemode. Its developed by JasperNL=D and [-Chris-].
We still have much to do and its not complete yet but we are working hard to realise it.
You

will find an ingame Tutorial at the TT blip. There is the
Tutorial Center
. It contains all infos you need to play on our server.
Gameplay
"Here you have the opportunity to create a character and start in the newbie state, from here you can raise wealth and buy vehicles and property's. Through our missions and street fights are you able to get more cash. We are all helpfull to each other and we have a good teamwork." ~Old gamemode desciption.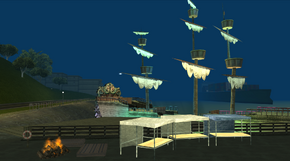 Jobs
In our Roleplay your goal is to earn money, buy cars and a home, eat Food and have gang fights with your homies. To get all this you need cash. To earn your money you need to get a job. You can find 4 differnet jobs at the Employment Agency. Read the description and take your favorite. You'll find the equipment which is needed at the Job HQs.
=> Main Article Jobs

Homes
After playing for a while you are be able to buy a home. They are mostly in Los Santos but you can find some in San Fierro and Las Venturas aswell.
=> Main Article Housing


Vehicles
In our Roleplay you are be able to drive most of the ground, sea and air vehicles. Only some special vehicles are not avaliable (like the Rhino or police cars). You'll get a free car at the job HQs by walking into the colored marker.
These cars will stay until you leave the server and you can only obtain one of them. At the Vehicle shops you can obtain your own Vehicles.
=> Main Article Vehicles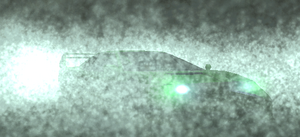 Locations
The Roleplay is placed in the 3 big cities of Los Santos, San Fierroand Las Venturas but you are free to go to different places.
There are also a lot new locations added by the chaos.de.to community.
=> Main Article Locations


Server rules

Please follow our server rules and allow all palyers to have a nice and fair
gameplay If you disrespect the rules our Admins and Gamenetters will remind you on them.
They also can KICK, BAN or MUTE you depending on the situation or the rule disrespected. The rules can change over time.