Our server needs people to take care of it.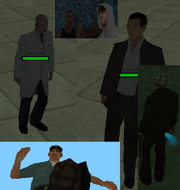 We have Admins and Mods helping the new players and making the server-life easier for everyone. Mods are on to ban, kick and mute players which doesn't follow the server rules. Our admins can also edit the resources and know much about the server system. If you need help just ask for them and they'll answer you. If there is no Admin or Mod online you can write a report about what you need or whats bad.
We will read them as soon as possible.